NIDA RASHID/TORONTO JULY 2017
BRIDAL/WALIMA/NIKA/BRIDESMUM/BRIDESMAID OUTFITS
MADE-TO-ORDER CUSTOMISED
Our amazing niece Sana Rashid from Toronto, Canada ordered her Bridal, Nikah and Mehndi outfits from chambeili Bridal. The outfits were custom designed from our leading designers Faiza Saqlain and Zonia Anwaar. Nida's Nikaa and Mehndi outfits were designed by Zonia Anwaar as well as all the girl's side Mehndi outfits. For the main wedding day, Faiza Saqlain designed the bridal and bride's mum's outfit. All the bridesmaid gowns were designed by Zonia Anwaar.
Designing outfits for international clients is extremely challenging and this being our first ever niece's wedding made the task even harder as we had to cover all 3 events. However, with over 6 years experience of working with both Faiza Saqlain and Zonia Anwaar and our experience of making hundreds of outfits in the past, we followed our model and delivered the highest quality of garments for our niece and family.
For overseas clients we obtain body measurements from a professional tailor based on our guidelines with leeway applied in case of increase in body measurements. With large weddings we have to travel to Pakistan to oversee production and ensure each garment is checked against the original body measurements. Since production times can take up to 8 months – we hold video calls with the designer to do follow up checks to ensure all the garments are being designed according to customer requirements and the delivery schedule is on track.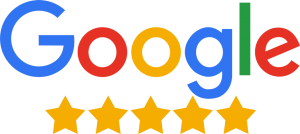 I would definitely recommend Chambeili for anyone looking for Pakistani casual and formal wear. I had a great experience shopping for a suit for a family party and ended up choosing a navy blue Faiza Saqlaim suit. The staff were very helpful and knowledgeable and the store carries a wide range of brands and styles to cater to different needs. When I initially went to the store, a Zonia Anwar suit caught my eye and I have just had it made to measure. I definitely plan on shopping here in the future for both casual, everyday wear as well as formal party wear!

View on Google Reviews